The Great Midwest Rib Fest World Rib-Eating Championship
Location: Prior Lake, MN
Date: 07-29-2023

Winner: Miki Sudo, with 5.2lbs in 12 mins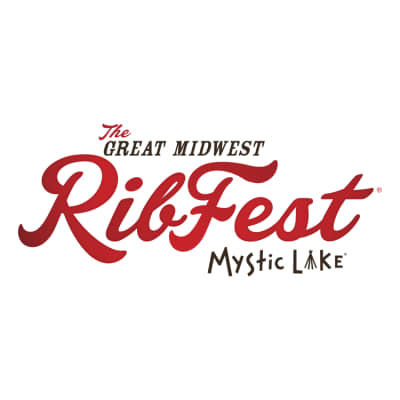 BEAUTY, GRACE, & BBQ
Miki Sudo upsets the champion to become the new Great Midwest Rib Fest World Rib Eating Champion!
FULL RESULTS
Miki Sudo 5.2lbs in 12 mins
Geoff Esper 4.2
Nick Wehry 4
Darrien Thomas & Mo Mbengue 3.8
Ethan Teske 2.4
Seth Bower 2
Matt Raible 1.8

Eric Hucke 1.6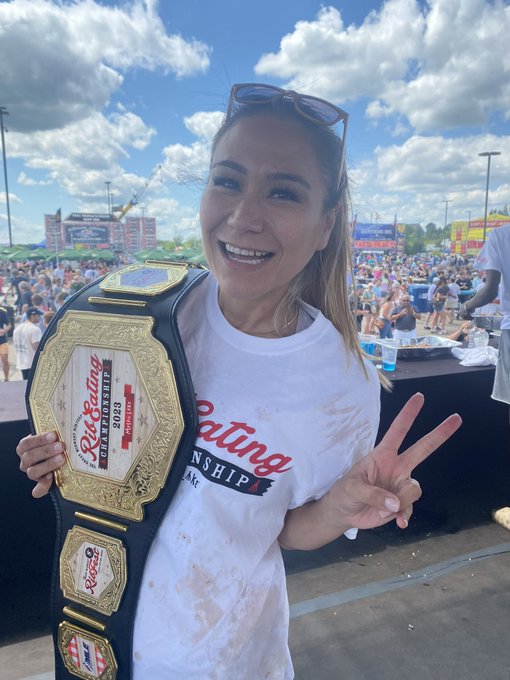 --
Have you heard the sizzling news? The Great Midwest Rib Fest World Rib Eating Championship® is back, and it's bringing some finger-lickin' goodness your way!
How hungry are you feeling? In this epic rib-eating competition, competitors are presented with a tray of delectable ribs and given a simple task: eat as much as you can in 12 minutes. It's a test of both speed and stamina, with the clock ticking away as the ribs disappear. Who's got the hunger and the strategy to conquer this challenge?
Geoff Esper, a true rib-devouring legend, has secured the title in both previous events. His personal best is 6.32 lbs. of ribs consumed in just 12 minutes. Esper has gone head-to-head with none other than Joey Chestnut, the No. 1 competitive eater in the world, and emerged victorious in both events. Will he maintain his crown this year, or will a new contender rise to the occasion?
Picture this: an outdoor extravaganza, filled with laughter, joy and the enticing aroma of barbecued perfection. The Great Midwest Rib Fest® is a family-friendly event, making it the ideal way to spend a weekend. Grab your loved ones, bring your appetite and get ready for an unforgettable summer experience. This year's event promises to be a smokin' good time!
Are you feeling up for the challenge? If you've got what it takes to compete against the best rib eaters in the world, sign up for the championship by filling out the form below. Tell us why YOU are ready to make your mark in the world of rib eating!
Mark your calendars, rally your appetite and join us at The Great Midwest Rib Fest World Rib Eating Championship. It's a feast for the senses that will leave you craving more. Whether you're a competitor or a spectator, this is an event you won't want to miss.
The contest will take place at 2 pm CDT Saturday, July 29, 2023, at The Great Midwest Rib Fest at Mystic Lake Casino Hotel, 2400 Mystic Lake Blvd., Prior Lake, MN 55372.
ABOUT MYSTIC LAKE CASINO HOTEL® Follow the lights to maximum fun. Go for the win playing slots, blackjack and bingo on one of the largest gaming floors east of Vegas. Grab a bite or a brew at distinctive bars and restaurants. Let loose with free live entertainment every weekend. Relax in luxurious hotel rooms and suites. Make a splash in the indoor atrium pool. Hit the greens on an award-winning championship golf course. Mystic Lake® is the Midwest's premier entertainment destination. Open 24/7, just minutes from Minneapolis and St. Paul. CLICK HERE to learn more about Mystic Lake.
ABOUT THE GREAT MIDWEST RIB FEST® The Great Midwest Rib Fest is back and bigger and better than ever July 27 – 29, 2023! Mystic Lake® is proud to host this three-day extravaganza filled with mouthwatering ribs and scrumptious sides from top pitmasters in the country. But that's not all—there's also a star-studded lineup of free outdoor concerts to keep you entertained all weekend long. Get your summer on and experience the ultimate summer festival, packed with fun, food and music! CLICK HERE to learn more about The Great Midwest Rib Fest.
Become a Facebook fan of Mystic Lake!
To stay abreast of all Mystic Lake activities, follow @MysticLake.
On Instagram, follow @MysticLakeCasino.
Become a fan of the MLE Facebook Page
For results to all Major League Eating Contests, follow @eatingcontest.
*All applicants must be 18 years of age or older and fully acknowledge and understand the inherent dangers and risks associated with participating in an eating contest. The applicant further acknowledges and understands that the MLE/IFOCE coordinates with event sponsor(s) to select and approve eligible participants, and that the MLE/IFOCE shall decide, at its sole discretion, whether an applicant is eligible to participate in any eating event, and/or related activities. The MLE/IFOCE may revoke an applicant's eligibility to participate in the eating contest, or related activities, at any time, for any reason, at its sole discretion. The MLE/IFOCE and the event sponsors reserve the right, at any time, to change any and all details concerning the event, including, e.g., time, duration, location and prize structure.
Registration is closed.