ManorPalooza World Texas Sausage-Eating Championship
Location: Manor, TX
Date: 05-06-2023

Winner: Geoff Esper, with 39 in 10 mins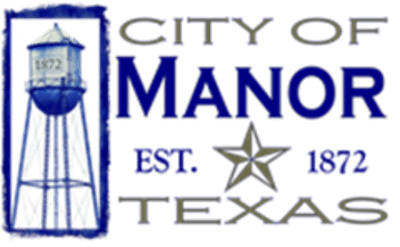 ESPER IS BIGGER IN TEXAS
Full Results
Geoff Esper - 39 Texas Sausages in 10 mins 2T. Miki Sudo and Nick Wehry - 35.5
Mo Mbengue - 26
Greg Wilson - 19
Christopher Dale - 16.75
Albert Bravo - 14
Jacob Carr - 9
---
Get your taste buds ready, because it's time for the ManorPalooza World Texas Sausage-Eating Championship!
Last year, the legendary Geoff Esper took home the crown, devouring an astonishing 44 sausages. But who will reign supreme this year? Will someone step up to the plate and take on the challenge of breaking Geoff's record? The stakes are high, and the excitement is palpable.
This event is not just a food competition, it's a true test of strength, endurance, and skill. The competitors will be pushing their bodies to the limit, and the energy in the air will be electric. Whether you're a die-hard fan of competitive eating or just looking for some adrenaline-pumping action, this is the event for you.
So, gather your friends and family, and get ready to witness history in the making. The ManorPalooza World Texas Sausage-Eating Championship is the ultimate showdown of guts and glory, and you won't want to miss it. Be a part of the action, cheer on the competitors, and see who will be crowned the champion of champions. It's going to be a truly epic event that you'll remember for years to come.
This contest took place in Manor, TX, at 4PM on Saturday May 6th, 2023, at ManorPalooza (Entrance at E. Parson St and S. Burnet St), held at Manor Art Park, 111 S. Lexington St., Manor, TX 78653!
CLICK HERE for more information about Manor, TX!
For news and results to all Major League Eating Contests, follow @eatingcontest.
*All applicants must be 18 years of age or older and fully acknowledge and understand the inherent dangers and risks associated with participating in an eating contest. The applicant further acknowledges and understands that the MLE/IFOCE coordinates with event sponsor(s) to select and approve eligible participants, and that the MLE/IFOCE shall decide, at its sole discretion, whether an applicant is eligible to participate in any eating event, and/or related activities. The MLE/IFOCE may revoke an applicant's eligibility to participate in the eating contest, or related activities, at any time, for any reason, at its sole discretion. The MLE/IFOCE and the event sponsors reserve the right, at any time, to change any and all details concerning the event, including, e.g., time, duration, location and prize structure.
Registration is closed.