The World Famous St. Elmo Shrimp Cocktail Eating Challenge
Location: Indianapolis, IN
Date: 12-19-2020

Winner: Humanity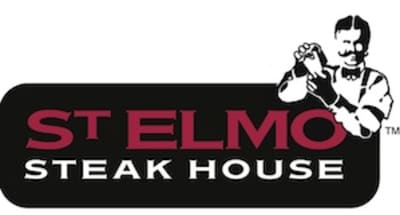 CHESTNUT AND SUDO EAT ST. ELMO SHRIMP COCKTAIL FOR CHARITY!
Joey Chestnut and Miki Sudo, the #1-ranked male and female eaters in the world respectively, joined forces to raise money for three nonprofit organizations. The pair consumes 100 bowls of St. Elmo Shrimp Cocktail over a leisurely 20 minutes of dedicated, purposeful dining in a free event streamed via Facebook Live on Saturday, Dec. 19 at 11 a.m.
In addition to watching this year's virtual event, MLE fans had the opportunity to give back by contributing a donation online for every bowl of St. Elmo Shrimp Cocktail consumed by Chestnut and Sudo. Proceeds will be divided and donated equally to Peyton Manning Children's Hospital, Gleaner's Food Bank and Wheeler Mission.
Deemed the world's spiciest food by the Travel Channel, the fiery, horseradish-laden heat packed in St. Elmo's legendary cocktail sauce is infamous. Chestnut, of course, holds the record, having consumed 18 pounds, 9.6 ounces in eight minutes. No stranger to the legendary appetizer herself, Sudo consumed 10 pounds, 1.6 ounces in 2016.
Donations can be made online using this EventBrite link and clicking on "Tickets."
In brief: Watch here; donate here if you are able and would like to.
About The Big Ten Football Championship Game The 2020 Big Ten Football Championship Game presented by Discover will feature Northwestern facing Ohio State at Noon ET on Saturday, Dec. 19, at Indianapolis' Lucas Oil Stadium and will be televised nationally on FOX. The winner will earn the Amos Alonzo Stagg Championship Trophy and a chance to play in one of the six bowls that comprise the College Football Playoff, including the Rose Bowl Game. Indianapolis has hosted each game since its inception in 2011 and is slated as the host through at least 2021. For more information on the 10th annual Big Ten Football Championship Game, visit bigten.org/fcg.
About Huse Culinary Huse Culinary is an upscale restaurant and retail food group based in Indianapolis. They currently own and operate seven restaurants and five restaurant brands, including the iconic St. Elmo Steak House, 1933 Lounge by St. Elmo, Harry & Izzy's and The HC Tavern + Kitchen. Since 1902, Huse Culinary's flagship restaurant St. Elmo Steak House has offered guests perfectly aged steaks, tender pork chops, superb guest service and its world-famous St. Elmo Shrimp Cocktail®. For many first-time, unsuspecting guests who order the notorious sinus-clearing dish, the "head rush" of horseradish is an unforgettable experience. Additionally, St. Elmo Foods offers retail sauces, condiments, and adult beverages sold at major retailers throughout the U.S. For more information, visit HuseCulinary.com.
About Indiana Sports Corp Founded in 1979 as the nation's first sports commission, Indiana Sports Corp is a not-for-profit organization focused on bringing premier sporting events to Indiana to drive economic vitality, facilitate a vibrant community with civic pride and garner positive media attention. Because of this, Indiana Sports Corp is able to provide positive, sports-related opportunities for youth in the community. For more information, please visit IndianaSportsCorp.org.
For instant results to all Major League Eating Contests, follow @eatingcontest.
*All applicants must be 18 years of age or older and fully acknowledge and understand the inherent dangers and risks associated with participating in an eating contest. The applicant further acknowledges and understands that the MLE/IFOCE coordinates with event sponsor(s) to select and approve eligible participants, and that the MLE/IFOCE shall decide, at its sole discretion, whether an applicant is eligible to participate in any eating event, and/or related activities. The MLE/IFOCE may revoke an applicant's eligibility to participate in the eating contest, or related activities, at any time, for any reason, at its sole discretion. The MLE/IFOCE and the event sponsors reserve the right, at any time, to change any and all details concerning the event, including, e.g., time, duration, location and prize structure.