H-E-B True Texas BBQ Challenge
Location: Austin, TX
Date: 11-02-2019

Winner: Joey Chestnut, with 27 TX-Sized H-E-B Beef Brisket Sandwiches in 10 Mins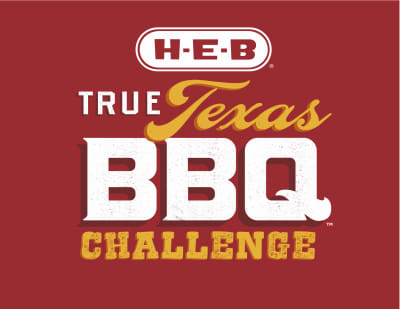 CHESTNUT DOMINATES H-E-B TRUE TEXAS BBQ CHALLENGE!
Major League Eating is proud to announce a new addition to our annual slate of sanctioned eating championships. Behold, the H-E-B True Texas BBQ Challenge—a 10-minute showdown between man and woman and delicious Beef Brisket BBQ Sandwiches. Major League Eaters from near and far are warmly encouraged to sign up for the chance to compete in this history-making inaugural championship.
The event will take place at the Circuit of the Americas racetrack on the evening before the 2019 United States Grand Prix. The prize purse stands at $5,000—with $2,500 headed to first place. The record to beat? That'd be 34.75 Beef Brisket BBQ Sandwiches over 10 minutes.
Do you have want it takes to be the Beef Brisket BBQ Sandwich-eating champion of the world? Do you want to eat true Texas BBQ and win money while doing so? Do you dare take on the greatest eaters in the world? Or do you simply want to watch the best in the business do what they do so well? This is the H-E-B True Texas BBQ Challenge! At the table or in the crowd—don't you ever miss it!
FULL RESULTS! 1 Joey Chestnut 27 TX-Sized H-E-B Beef Brisket Sandwiches in 10 mins 2 Nick Wehry 17.5 3 Matt Hazzard 17 4 Ronnie Hartman 16.75 5 Michelle Lesco 16 1/10 6 Adrian Morgan 15 7 Juan Neave 14 8 George Chiger 13.5 9 Greg Wilson 10.25 10.10 Badlands Booker 9 11 Joycelyn Walker 5.5 12 Alex Perez 5
This contest took place at 6pm local time on Saturday November 2nd, 2019, at the Circuit of the Americas—9201 Circuit of the Americas Blvd, Austin, TX 78617!
ABOUT CIRCUIT OF THE AMERICAS! Circuit of The Americas is the premier destination for world-class motorsports and entertainment in the United States. Set on 1,500 acres in the rolling hills just outside downtown Austin, Circuit of The Americas has hosted the biggest names in racing, action sports and music since 2012. At its heart is a 3.41-mile racetrack that was designed to challenge the world's most exacting competitors while providing a thrilling spectacle for audiences.
CLICK HERE for more information on Circuit Of The Americas!
For news and updates about Circuit of the Americas, follow @COTA.
For instant results to all Major League Eating Contests, follow @eatingcontest.
*All applicants must be 18 years of age or older and fully acknowledge and understand the inherent dangers and risks associated with participating in an eating contest. The applicant further acknowledges and understands that the MLE/IFOCE coordinates with event sponsor(s) to select and approve eligible participants, and that the MLE/IFOCE shall decide, at its sole discretion, whether an applicant is eligible to participate in any eating event, and/or related activities. The MLE/IFOCE may revoke an applicant's eligibility to participate in the eating contest, or related activities, at any time, for any reason, at its sole discretion. The MLE/IFOCE and the event sponsors reserve the right, at any time, to change any and all details concerning the event, including, e.g., time, duration, location and prize structure.
Registration is closed.