The Fresno Tacos World Taco-Eating Championship
Location: Fresno, CA
Date: 08-17-2019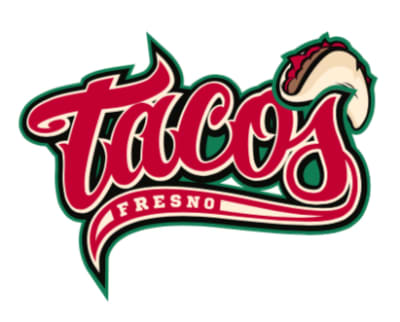 REGISTRATION FOR THIS EVENT IS CLOSED DUE TO CAPACITY!
There is no place like Fresno, CA. There is no fiesta like Taco Truck Throwdown. And there is no contest like The Fresno Tacos World Taco-Eating Championship. These truths we hold self-evident. Major League Eating is proud to announce the return of this legendary championship to our 2019 slate of sanctioned eating events. MLE members form near and far are warmly encouraged to sign up for the chance to compete.
At last year's Championship, Geoff Esper downed a delicious 73 tacos in eight minutes to take the title; Matt Stonie would eat 65 for second place while others ate less and did so with grace and style.
Do you like tacos? (And if not, why not?) Do you dare challenge the greatest eaters in the world? Do you simply want to watch the best in the business do what they do so well? This is The Fresno Tacos World Taco-Eating Championship! At the table or in the crowd—don't you ever miss it!
TOTAL PRIZE PURSE: $4,000! 1st - $2,000 2nd - $1,000 3rd - $600 4th - $300 5th - $100
This contest* will take place at 6pm on Saturday, August 17th, 2019 at Taco Truck Throwdown 9, at the home of the Fresno Tacos and the Fresno Grizzlies—Chukchansi Park, 1800 Tulare St, Fresno, CA 93721!
ABOUT THE FRESNO GRIZZLIES! The Fresno Grizzlies, Triple-A affiliate of the Washington Nationals, are a member of the 16-team Pacific Coast League and are one of 30 teams in the world playing the highest level of Minor League Baseball. The team plays at the newly renovated Chukchansi Park in Downtown Fresno, which is also a year-round community gathering place, hosting myriad other special events beyond Grizzlies' games, such as concerts, USL Professional Soccer and high school sporting events. The Grizzlies entered the 2019 season – their 22nd in Fresno – with new logos and new colors but same Growlifornia attitude! For information on 2019 and 2020 Fresno Grizzlies season tickets and mini-plans, fans should call the Grizzlies' ticket office at 559.320.TIXS between the hours of 9:00 a.m. and 5:00 p.m. Monday through Friday.
CLICK HERE for more information on The Fresno Grizzlies!
Become a fan of the Fresno Grizzlies Facebook Page
For news and updates on the Fresno Grizzlies, follow @FresnoGrizzlies.
On Instagram, follow @Instagrizz_fg.
On Snapchat, follow FresnoGrizzlies
Become a fan of the MLE Facebook Page
For results for all Major League Eating Contests, follow @eatingcontest.
*All applicants must be 18 years of age or older and fully acknowledge and understand the inherent dangers and risks associated with participating in an eating contest. The applicant further acknowledges and understands that the MLE/IFOCE coordinates with event sponsor(s) to select and approve eligible participants, and that the MLE/IFOCE shall decide, at its sole discretion, whether an applicant is eligible to participate in any eating event, and/or related activities. The MLE/IFOCE may revoke an applicant's eligibility to participate in the eating contest, or related activities, at any time, for any reason, at its sole discretion. The MLE/IFOCE and the event sponsors reserve the right, at any time, to change any and all details concerning the event, including, e.g., time, duration, location and prize structure.
Registration is closed.