The World Hostess® Donettes® Eating Championship
Location: Austin, TX
Date: 06-07-2019

Winner: Geoffrey Esper, with 235 Hostess® Donettes® in 6 Min!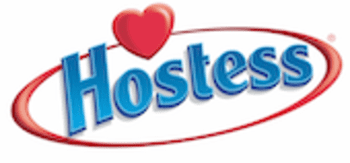 ESPER TAKES HOSTESS® DONETTES® CROWN!
Major League Eating is proud to announce the return of The World Hostess® Donettes® Eating Championship! This year's event moves to Austin, TX, and will take place, as is recent tradition, on National Donut Day, Friday June 7th, 2019.
Hostess® Donettes®, as the name suggests, are mini donuts. The Powdered version of these sweet rings of beauty will take pride of place once more at this year's World Hostess® Donettes® Eating Championship. Major League Eaters from near and far are warmly encouraged to sign up for this year's championship and a shot at $8,000 in prizes.
At last year's event, Joey Chestnut—the greatest eater in the history of the world—ate a world record 257 Hostess® Donettes® in six minutes. Chestnut is expected in Austin, TX, to defend—nay, destroy—his record in 2019. Do you dare challenge the great Chestnut? Will it be you who sets a new world record in the discipline? Will you fall short but give your all in the effort? Or would you rather watch the best eaters in the world do what they do so well? This is The World Hostess® Donettes® Eating Championship—at the table or in the crowd, don't you ever miss it!
FULL RESULTS! 1. Geoff Esper 235 Hostess® Donettes® in 6 Min 2. Joey Chestnut 200 3. Juan Neave 146 4. Brett Healey 134 5. Greg Wilson 125 6. Albert Bravo 79 7. Jacob Carr 77 8. Juan Aguilar 61 9. Aaron Stroope 52 10. Jocelyn Walker 51
This contest took place at 12:30pm local time at the Barton Creek Square Mall—2901 S Capital of Texas Hwy, Austin, TX 78746!
About Hostess® Donettes®! Hostess® Donettes® are America's #1 donut, based on independent national retail sales data. They come in Powdered, Frosted, Glazed, Crunch, Cinnamon Crunch, and Double Chocolate plus seasonal and limited time offering flavors. Hostess® Donettes® come in multipack and single-serve at retailers nationwide and are baked in the USA. Also new to the breakfast category is Hostess Donettes big brother, Hostess Jumbo Donettes, available in Frosted, Glazed Blueberry and Glazed Strawberry.
Become a fan of the Hostess® Facebook Page!.
Follow Hostess® on Instagram @Hostess_Snacks.
Follow Hostess® on Twitter @Hostess_Snacks.
Become a fan of the MLE Facebook Page
For instant results to all Major League Eating Contests, follow @eatingcontest
*All applicants must be 18 years of age or older and fully acknowledge and understand the inherent dangers and risks associated with participating in an eating contest. The applicant further acknowledges and understands that the MLE/IFOCE coordinates with event sponsor(s) to select and approve eligible participants, and that the MLE/IFOCE shall decide, at its sole discretion, whether an applicant is eligible to participate in any eating event, and/or related activities. The MLE/IFOCE may revoke an applicant's eligibility to participate in the eating contest, or related activities, at any time, for any reason, at its sole discretion. The MLE/IFOCE and the event sponsors reserve the right, at any time, to change any and all details concerning the event, including, e.g., time, duration, location and prize structure.
Registration is closed.