Hooters World Wing Eating Championship
Location: Lake Tahoe, NV
Date: 06-19-2019

Winner: Geoffrey Esper, with a WR 281 Hooters Wings in 10 mins!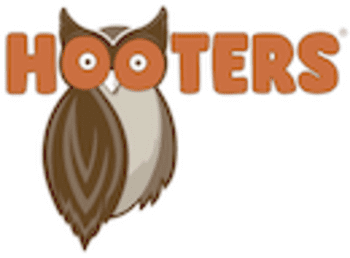 ESPER SETS NEW HOOTERS WORLD WING-EATING RECORD!
Great news, Major League Eating universe. The Hooters World Wing Eating Championship returns to our 2019 calendar of sanctioned eating championships. Major League Eaters are warmly encouraged to sign up for a chance to compete in this legendary event and its hefty $10,000 prize purse.
At the 2017 edition of the championship, Geoffrey Esper took first place with a total of 250 Hooters wings in 10 minutes. That tally stands as a Hooters wing-eating record, besting the previous Hooters wing total of 241, set by Matthew Stonie in 2015 in Clearwater, FL. No man or woman has ever eaten more Hooters wings.
Can you take down Esper's Hooters wings record? Will you give your all in a valiant effort but fall short? Are you willing to submit to the delicious wonder of Hooters wing after Hooters wing? Does a trip to Lake Tahoe, NV, in mid-June sound just about perfect? (It should.) Then sign up today! This is the 2019 Hooters World Wing Eating Championship—at the table or in the crowd, don't you ever miss it!
FULL RESULTS! 1 - Geoffrey Esper - 281 Hooters wings in 10 mins 2 - Joey Chestnut - 256 3 - Matt Stonie - 234 4 - Nick Wehry - 223 5 - Miki Sudo - 214 6 - Gideon Oji - 200 7 - Michelle Lesco - 199 8 - Steve Hendry - 172 9 - Matt Hazzard - 158 10 - Pablo Martinez - 115 11 - Nate Biller - 111
This contest took place at 5:30pm local time Wednesday, June 19th, 2019, at The Heavenly Village, 1001 Heavenly Village Way, South Lake Tahoe, CA 96150 Lake Tahoe, NV!
About Hooters! Hooters of America, LLC, is the franchisor and operator of more than 430 Hooters restaurants in 38 states and 27 countries. Known for its world-famous Hooters Style chicken wings, the first Hooters opened its doors in 1983 in Clearwater, Florida. Expectations were so modest at the time that the simple fact the doors opened was deemed worthy of a toast. Since then millions have been liberated from the ordinary at Hooters while enjoying great food, fun and one-of-a-kind hospitality that can only be served up by the Hooters Girls. For more information about Hooters visit www.hooters.com or follow us at twitter.com/hooters, facebook.com/hooters, instagram.com/hooters or on Snapchat at "hooters."
CLICK HERE for more information on Hooters.
Become a fan of the Hooters Facebook Page
Follow Hooters on Instagram @Hooters .
For news and updates on Hooters, follow @Hooters.
Watch the Hooters YouTube Channel
Become a fan of the MLE Facebook Page
For instant results to all Major League Eating Contests, follow @eatingcontest
*All applicants must be 18 years of age or older and fully acknowledge and understand the inherent dangers and risks associated with participating in an eating contest. The applicant further acknowledges and understands that the MLE/IFOCE coordinates with event sponsor(s) to select and approve eligible participants, and that the MLE/IFOCE shall decide, at its sole discretion, whether an applicant is eligible to participate in any eating event, and/or related activities. The MLE/IFOCE may revoke an applicant's eligibility to participate in the eating contest, or related activities, at any time, for any reason, at its sole discretion. The MLE/IFOCE and the event sponsors reserve the right, at any time, to change any and all details concerning the event, including, e.g., time, duration, location and prize structure.
Registration is closed.