The Acme Oyster Eating World Championship
Location: New Orleans, LA
Date: 06-02-2019

Winner: Darron Breeden, with 44 Dozen Oysters in 8 Min!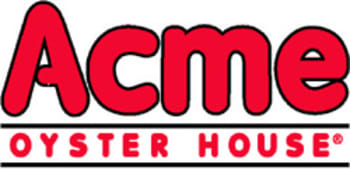 Recap BREEDEN REMAINS OYSTER KING!
Major League Eating is proud to announce the return of The Acme Oyster Eating World Championship. This demanding challenge of handspeed and focus is a stalwart on the MLE calendar. Stomach capacity and a robust appreciation for the oyster are essential elements to success in this event, yes, but they alone will not be enough. It takes everything an eater has to prevail in this event. Major League Eaters from near and far are warmly invited to sign up to compete in this year's event.
At the 2018 Championship, Darron Breeden earned his first MLE Championship with a powerful and dexterous display of textbook oyster consumption. He ate 40 dozen Acme Oysters in eight minutes for the win. He is expected to return to defend his title in 2019.
Will Breeden best the world record mark of 47 dozen Acme Oysters, set by Sonya Thomas in 2012? Will you? Will no one? The future is unknown except to say we know it is going to be delicious. The Acme Oyster Eating World Championship at the New Orleans Oyster Festival is soon upon us. At the table or in the crowd—don't you ever miss it!
$1,750 TOTAL PRIZE PURSE 1st - $1,000 2nd - $500 3rd - $250
This contest* will take place at 11.45AM Central, on Sunday June 2nd, 2019, at the New Orleans Oyster Festival in Woldenberg Park, New Orleans, LA!
CLICK HERE for more information on the 2018 New Orleans Oyster Festival
Follow the festival on Twitter @NOLA_Oyster.
CLICK HERE for more information on Acme Oyster House.
Become a fan of the MLE Facebook Page
For instant results to all Major League Eating Contests, follow @eatingcontest.
*All applicants must be 18 years of age or older and fully acknowledge and understand the inherent dangers and risks associated with participating in an eating contest. The applicant further acknowledges and understands that the MLE/IFOCE coordinates with event sponsor(s) to select and approve eligible participants, and that the MLE/IFOCE shall decide, at its sole discretion, whether an applicant is eligible to participate in any eating event, and/or related activities. The MLE/IFOCE may revoke an applicant's eligibility to participate in the eating contest, or related activities, at any time, for any reason, at its sole discretion. The MLE/IFOCE and the event sponsors reserve the right, at any time, to change any and all details concerning the event, including, e.g., time, duration, location and prize structure.
Registration is closed.