The Fortune Bay World Indian Taco Eating Championship
Location: Tower, MN
Date: 11-02-2019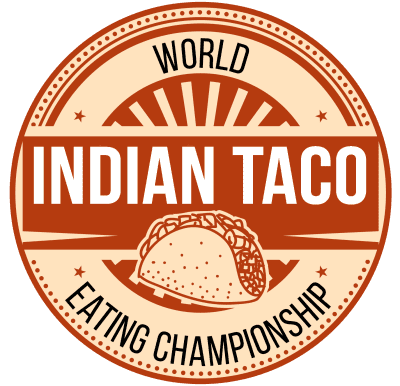 REGISTRATION FOR THIS EVENT IS OPEN!
Major League Eating is proud to announce our return to the stunning Fortune Bay Resort Casino in Tower, MN, for the third annual installment of the Fortune Bay World Indian Taco Eating Championship. It is an event not to be missed; Major League Eaters are warmly encouraged to sign up for the chance to compete.
At last year's Championship, Geoffrey Esper went 2-2 at the event, by eating a record-setting 30.5 Fortune Bay Indian tacos in eight minutes. To put that effort into context, know that Joey Chestnut and Gideon Oji would tie for second with 23.5 Fortune Bay Indian Tacos to their respective names. And 23.5 is a lot. But 30.5 is more. Seven more, according to the mathematicians.
Do you wish to challenge the great Esper—a man who, to date, has won 100% of the Fortune Bay World Indian Taco Eating Championships ever to take place on the planet? Do you dare challenge the greatest eaters in the world? Do you simply want to watch the best in the business do what they do so well? This is the Fortune Bay World Indian Taco Eating Championship! At the table or in the crowd—don't you ever miss it!
TOTAL PRIZE PURSE: $5,000! 1st - $2,500 2nd - $1,200 3rd - $650 4th - $350 5th - $200 6th - $100
This contest will take place at a time to be determined on Saturday November 2nd, 2019, at Fortune Bay Resort Casino, 1430 Bois Forte Rd, Tower, MN 55790!
CLICK HERE for more information on Fortune Bay Resort Casino!
Become a Facebook fan of Fortune Bay Resort Casino!
To stay abreast of all Fortune Bay Resort Casino activities, follow @FortuneBay.
Become a fan of the MLE Facebook Page
For instant results to all Major League Eating Contests, follow @eatingcontest.
*All applicants must be 18 years of age or older and fully acknowledge and understand the inherent dangers and risks associated with participating in an eating contest. The applicant further acknowledges and understands that the MLE/IFOCE coordinates with event sponsor(s) to select and approve eligible participants, and that the MLE/IFOCE shall decide, at its sole discretion, whether an applicant is eligible to participate in any eating event, and/or related activities. The MLE/IFOCE may revoke an applicant's eligibility to participate in the eating contest, or related activities, at any time, for any reason, at its sole discretion. The MLE/IFOCE and the event sponsors reserve the right, at any time, to change any and all details concerning the event, including, e.g., time, duration, location and prize structure.
Registration is open
The Fortune Bay World Indian Taco Eating Championship
Tower, MN
11-02-2019