The Wings For Wishes Professional Wing Eating Championship
Location: Miami, FL
Date: 03-04-2023

Winner: Nick Wehry, with 173 in 10 mins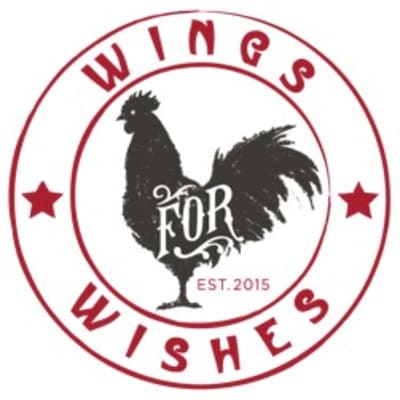 A NEW KING OF WINGS IS CROWNED!
Full Results
Nick Wehry - 173 Chicken Wings in 10 mins
Geoff Esper - 166
Bartley Weaver IV - 128
Crazy Legs Conti - 64
Jay Ruppert - 45
Tracie Dickerson - 38
Parker Branton - 32
---
Calling all chicken wing enthusiasts! We are excited to announce the return of the Wings For Wishes Professional Wing Eating Championship at the 9th Annual Wings For Wishes event in Miami, FL! The inaugural championship was a huge success, and we are ready to come back even stronger in 2023!
Attendees of Wings For Wishes not only will you get to indulge in delicious wings but will also be supporting a great cause. The goal of Wings For Wishes is to raise both money and awareness for Make-A-Wish Southern Florida. Major League Eating is honored & proud to be working with such a wonderful organization that helps make wishes come true.
Last year's event saw what some consider an upset – Geoff Esper with 192 Wing in 10 minutes. This was a win that propelled him to an unbelievable 2022 & a wave he continues to ride into 2023. Will Esper retain his title? Or will a new Ruler of Wings be crowned?
Save the date! It's going to be a wing-filled day that you won't want to miss. We look forward to seeing you there!
$4,000 TOTAL PRIZE PURSE! 1st $2,000 2nd $1,000 3rd $500 4th $350 5th $100 6th $50
The contest took place at 2:15PM EST on Saturday, March 4th, 2023, at the 9th Annual Wings For Wishes located along San Ignacio Avenue, between SW 57th Avenue and Yumuri Street—and right behind Sports Grill at 1559 Sunset Drive—in Miami, FL 33143!
About Wings For Wishes
Wings for Wishes is a unique South Florida fundraising event combining the love of delicious chicken wings with the desire to grant children's wishes through Make-A-Wish Southern Florida.
CLICK HERE for more information about Wings For Wishes!
Follow Make-A-Wish Southern Florida on Facebook, Twitter, YouTube, Instagram, and TikTok
For news and results to all Major League Eating Contests, follow @eatingcontest
*All applicants must be 18 years of age or older and fully acknowledge and understand the inherent dangers and risks associated with participating in an eating contest. The applicant further acknowledges and understands that the MLE/IFOCE coordinates with event sponsor(s) to select and approve eligible participants, and that the MLE/IFOCE shall decide, at its sole discretion, whether an applicant is eligible to participate in any eating event, and/or related activities. The MLE/IFOCE may revoke an applicant's eligibility to participate in the eating contest, or related activities, at any time, for any reason, at its sole discretion. The MLE/IFOCE and the event sponsors reserve the right, at any time, to change any and all details concerning the event, including, e.g., time, duration, location and prize structure.
Registration is closed.