The Great Midwest Rib Fest World Rib-Eating Championship
Location: Prior Lake, MN
Date: 07-30-2022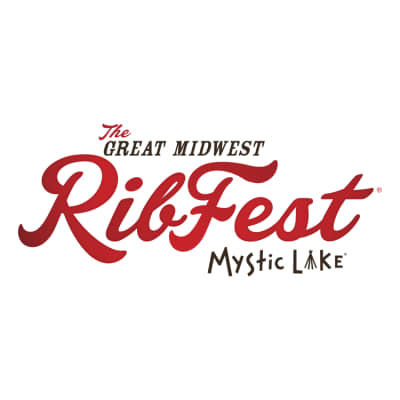 REGISTRATION FOR THIS EVENT IS OPEN!
Ribs! Glorious ribs! The Great Midwest Rib Fest World Rib Eating Championship returns to MLE's 2022 slate of sanctioned eating contests. Major League Eaters are warmly encouraged to sign up for the chance to compete in what promises to be one of the most delicious and demanding 12 minutes of your life.
At the 2019 Championship, Geoff Esper took the gold by eating 6.32lb of rib meat off the bone in 12 minutes, edging Joey Chestnut, who ate 6.23lb. Everyone else ate less than that but had a great time. Because it's ribs. Join us at The Great Midwest Rib Fest at Mystic Lake Casino Hotel®
Do you want to win money by eating ribs at the best festival in the Midwest? Do you want to not win money but compete regardless, knowing that competition is the true reward? This is The Great Midwest Rib Fest World Rib Eating Championship at Mystic Lake Casino Hotel. At the table or in the crowd, don't miss it!
$4,000 TOTAL PRIZE PURSE! 1st - $2,000 2nd - $1,000 3rd - $600 4th - $300 5th - $100
This contest will take place at 2pm local time, on Saturday, July 30th, 2022, at The Great Midwest Rib Fest at Mystic Lake Casino Hotel—2400 Mystic Lake Blvd., Prior Lake, MN 55372!
ABOUT MYSTIC LAKE CASINO HOTEL® Beam brighter at Mystic Lake®. Glow for a win with 24/7 slots, blackjack and bingo. Savor bright flavors at distinctive bars and restaurants. Hit the greens on an 18-hole championship golf course. Watch and glisten with free live music every weekend. See shining stars in the Mystic Showroom®. Get glowing with a treatment at the on-site spa. Experience luxury illuminated in modern hotel rooms and suites. All you have to do is follow the lights. Minnesota's premier resort destination is just 25 minutes southwest of Minneapolis, St. Paul and Mall of America®. CLICK HERE to learn more about Mystic Lake.
ABOUT THE GREAT MIDWEST RIB FEST® Summer sizzles as the sixth annual Great Midwest Rib Fest returns to Mystic Lake® with three days of food, music and fun! Don't miss a star-studded lineup of free outdoor concerts by Gretchen Wilson, Loverboy, Sugar Ray, Better Than Ezra and more. Bib up and chow down on slow-smoked ribs and scrumptious sides from the country's top pitmasters - so much yum under the sun. CLICK HERE to learn more about The Great Midwest Rib Fest.
Become a Facebook fan of Mystic Lake!
To stay abreast of all Mystic Lake activities, follow @MysticLake.
On Instagram, follow @MysticLakeCasino.
Become a fan of the MLE Facebook Page
For results to all Major League Eating Contests, follow @eatingcontest.
*All applicants must be 21 years of age or older and fully acknowledge and understand the inherent dangers and risks associated with participating in an eating contest. The applicant further acknowledges and understands that the MLE/IFOCE coordinates with event sponsor(s) to select and approve eligible participants, and that the MLE/IFOCE shall decide, at its sole discretion, whether an applicant is eligible to participate in any eating event, and/or related activities. The MLE/IFOCE may revoke an applicant's eligibility to participate in the eating contest, or related activities, at any time, for any reason, at its sole discretion. The MLE/IFOCE and the event sponsors reserve the right, at any time, to change any and all details concerning the event, including, e.g., time, duration, location and prize structure.
Registration is open
The Great Midwest Rib Fest World Rib-Eating Championship
Prior Lake, MN
07-30-2022