The 2022 Jack's Donuts World Donut Hole Eating Championship
Location: New Castle, IN
Date: 05-27-2022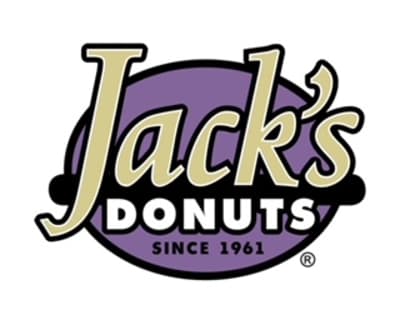 REGISTRATION FOR THIS EVENT IS CLOSED DUE TO CAPACITY!
World! Major League Eating is proud to announce a new addition to our 2022 slate of sanctioned eating championships. Behold, The 2022 Jack's Donuts World Donut Hole Eating Championship!
Jack's Donuts is the pride of New Castle, IN, which itself is the pride of Henry County, IN, which itself is celebrating its bicentennial this June. Which is 200 years. Which means that the best way to celebrate this fair county's bicentennial is to eat as many Jack's Donuts donut holes as one can in eight minutes. On Friday, May 27th, 2022, in New Castle, IN, to be more exact as to where and when to do that.
Will you set a world record in the donut hole discipline? Do you or your ancestors call Henry County home and wish to honor her 200th birthday the best way possible? Do you simply want to watch the best in the world do what they do so well? This is The 2022 Jack's Donuts World Donut Hole Eating Championship. At the table or in the crowd—don't you ever miss it!
$4,000 TOTAL PRIZE PURSE! 1st - $2,000 2nd - $1,000 3rd - $500 4th - $350 5th - $100 6th - $50
This contest will take place at 7:30pm on FRIDAY May 27th, 2022, at 1400 Plaza, located at 15th Street and Broad Street in beautiful downtown New Castle, IN!
ABOUT THE CELEBRATION! Henry County, Indiana, is looking forward to celebrating its 200th birthday with you in June 2022! We are excited to celebrate and revere our past, while looking forward to our future. Incorporating a long-time business like Jack's Donuts into our celebration is the "icing on the donut!"
CLICK HERE for more information about Jack's Donuts!
Follow Jack's Donuts on Facebook.
Follow Jack's Donuts on Instagram @JacksDonuts .
Follow Jack's Donuts on Twitter @JacksDonuts.
For news and results to all Major League Eating Contests, follow @eatingcontest.
*All applicants must be 18 years of age or older and fully acknowledge and understand the inherent dangers and risks associated with participating in an eating contest. The applicant further acknowledges and understands that the MLE/IFOCE coordinates with event sponsor(s) to select and approve eligible participants, and that the MLE/IFOCE shall decide, at its sole discretion, whether an applicant is eligible to participate in any eating event, and/or related activities. The MLE/IFOCE may revoke an applicant's eligibility to participate in the eating contest, or related activities, at any time, for any reason, at its sole discretion. The MLE/IFOCE and the event sponsors reserve the right, at any time, to change any and all details concerning the event, including, e.g., time, duration, location and prize structure.
Registration is closed.