The DraftKings Red Carpet Film Feast
Location: Las Vegas, NV
Date: 04-25-2021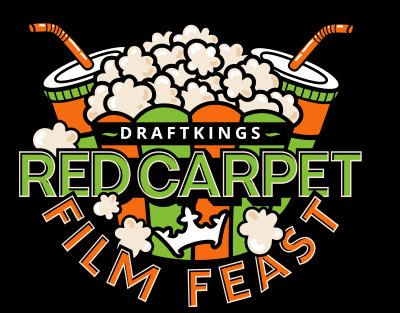 RECORD-SETTING NIGHT AT THE DRAFTKINGS RED CARPET FILM FEAST
STONIE SETS WORLD POPCORN-EATING WORLD RECORD!
WEHRY DOWNS 50 EGGS IN 3:04!
DraftKings and Major League Eating made history on Sunday, April 25th when they presented the first-ever popcorn-eating world championship to establish a new record while celebrating the movie snacking favorite. The contest occurred in Las Vegas as the headline event of the three-part DraftKings Red Carpet Film Feast.
Badlands Booker, the world's foremost chugger and keeper of the BadlandsChugs social platforms, kicked things off with a precision display of power chugging by downing a gallon of soda in 48.43 seconds. HIs challenger, Derek Hendickson of Las VEgas, NV, was gallant and humble in defeat.
The undercard event followed, recreating the famous Cool Hand Luke scene with Nick Wehry, Matt Hazzard and Michelle Lesco went teeth-to-jowel to determine who can eat 50 hard-boiled eggs the fastest. Result? Nick Wehry finished first, downing 50 eggs in but three minutes and four seconds.
In The DraftKings Red Carpet Film Feast World Popcorn-Eating World Championship, Matt Stonie emerged the winner, eating 28.5 24oz servings of movie popcorn in eight minutes to set a world record in the discipline. His challengers, Geoffrey Esper and Joey Chestnut, ate 24.5 and 23.5 servings respectively.
The DraftKings Red Carpet Film Feast streamed live on Sunday, April 25, 2021, at 6PM ET/3PM PT on DraftKing's YouTube and Twitch channels!
CLICK HERE for all things DraftKings!
Follow DraftKings on Twitter @DraftKings.
Registration is closed.