The Western Days Festival World Tamale Eating Championship
Location: Lewisville, TX
Date: 09-28-2019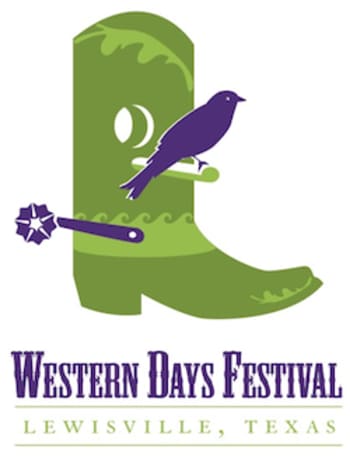 REGISTRATION FOR THIS EVENT IS CLOSED DUE TO CAPACITY!
Major League Eating is proud to announce our return to the great city of Lewisville, TX, for the 2019 Western Days Festival World Tamale Eating Championship. There is no better place to enjoy this delicacy, so beloved by the great people of Texas. Major League Eaters are warmly encouraged to sign up for a chance to compete in this true stalwart and legend of the MLE circuit.
At last year's contest, Darron Breeden ate 70 two-ounce tamales in 10 minutes. In doing so, he earned his second world record-setting performance of his burgeoning career in the 10-minute, two-ounce tamales discipline. This record will be on the line at this year's Championship.
Do you dare challenge the great Breeden in the discipline he has owned since its inception? (True, it's only been a year, but the logic holds.) Do you wish to challenge yourself and the greatest eaters in the world against tamale after tamale after tamale? Do you simply want to watch the best in the world do what they do so well? Then sign up today! This is the 2019 Western Days Festival World Tamale Eating Championship! Don't you ever miss it!
TOTAL PRIZE PURSE: $3,500! 1st: $1,500 2nd: $1,000 3rd: $500 4th: $250 5th: $150 6th: $100
This contest will take place at 1pm local time on the City Hall Steps Stage on Saturday, September 28, 2019, at the Lewisville Western Days Festival, 151 W Church Street, Lewisville, TX 75057!
About The Western Days Festival In Historic Old Town Lewisville! The Western Days Festival World Tamale Eating Championship Presented By Market Street* is a highlight of the annual Western Days Festival in historic Old Town Lewisville, TX. The Lewisville Convention and Visitors Bureau organize this MLE-sanctioned competition. Market Street is the official provider of contest tamales at the World Tamale Eating Championship. Past champions of this event include reigning champion Darron Breeden, Geoffrey Esper, Adrian "The Rabbit" Morgan, Tim "Eater X" Janus, Sonya Thomas, Joey Chestnut and Miki Sudo. Other festival events include live music, the Cattle Drive Parade featuring a herd of 20 longhorn cattle, an art exhibit, children's activities and more.
CLICK HERE for more information on the Western Days Festival in Old Town Lewisville, TX!
Become a Facebook fan of the Western Days Festival in Old Town Lewisville, TX!
Become a fan of the MLE Facebook Page
For instant results to all Major League Eating Contests, follow @eatingcontest.
*All applicants must be 18 years of age or older and fully acknowledge and understand the inherent dangers and risks associated with participating in an eating contest. The applicant further acknowledges and understands that the MLE/IFOCE coordinates with event sponsor(s) to select and approve eligible participants, and that the MLE/IFOCE shall decide, at its sole discretion, whether an applicant is eligible to participate in any eating event, and/or related activities. The MLE/IFOCE may revoke an applicant's eligibility to participate in the eating contest, or related activities, at any time, for any reason, at its sole discretion. The MLE/IFOCE and the event sponsors reserve the right, at any time, to change any and all details concerning the event, including, e.g., time, duration, location and prize structure.
Registration is closed.